​

Subzero Parts

Shop Now
Features
Return To Top

Prefer to use a Glass Bowl? Well we got you covered! The bowl comes standard with a 14mm glass on glass taper, so it can easily be used on other 14mm glass waterpipes or simply swapped out with a glass on glass bowl.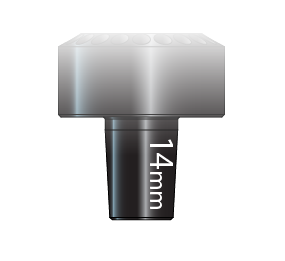 As cool air enters the bottom of the drilled holes, it is heated by the heat from the bowl causing it to rise up and out of the holes, therefore keeping a continuous cooling airflow moving through the drilled holes.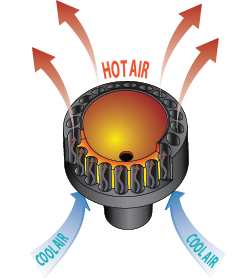 Most manufacturers choose to use Type II or otherwise known as "Decorative" anodizing, but as the name suggests, the coating is only intended for decoration. But here at JET water pipes, we've assumed that this unit will not be put on a shelf for mere "decorative" purposes, so we've stepped it up a notch to Type III or "Hard Coat" anodizing...
Grown into the aluminum at near-freezing temperatures, Type III anodizing is truly the toughest and most temperature-resistant coating that can ever be applied to aluminum and can actually withstand temperatures of up to 932-3,632deg F, (well beyond the burning temp of pipe or hookah tobacco)
Actually when they make borosilicate glass pipes they use alumina as an additive to increase the inertness of the glass.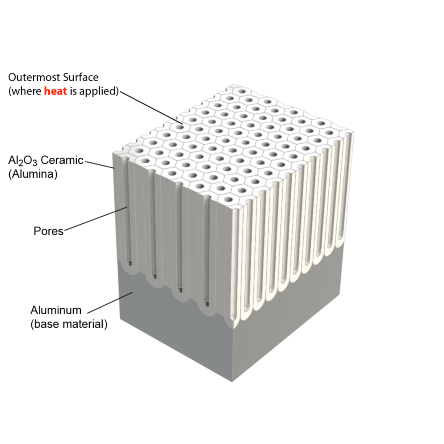 All markings on Bowl been CNC engraved prior to anodizing, which means that the letters and logos are actually cut into the material, not just printed. Most importantly, this ensures that the markings will literally last a lifetime without fading!
Prior to anodizing the bowl, we give the engraved surface a sleek and uniform brush finish by hand. This gives the stem a very unique, reflective surface which perfectly compliments the overall machined geometry.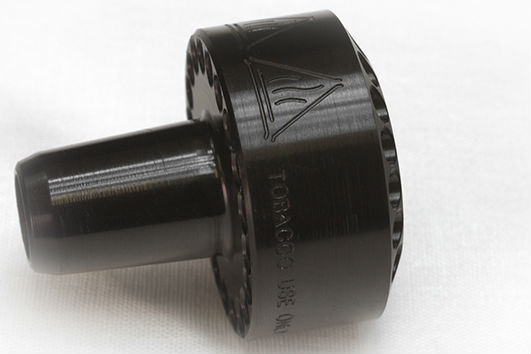 6061-T6 is an aluminum alloy that has been solution-hardened and artificially aged, which is then anodized at near freezing temperatures producing a thick film of anodic-aluminum-oxide (AAO). It is typically used for fabricating:
Aircraft and Aerospace structures (AAO improves longevity)
Firearm sound suppressors
AR-15 upper and lower receivers
UHV (ultra-high-vacuum) chambers
Cookware (AAO produces non-stick, flavor-free surface)
High performance automobile pistons (AAO serves as a heat barrier)
High speed machine parts (AAO increases abrasion resistance)
Naval/Marine (AAO improves corrosion resistance)
Scuba Tanks
Specifications
Return To Top

TypeIII Hardcoat Anodized
You must be 18 years of age or older to visit this site. By entering and/or accessing this Site, you are representing and warranting that you are 18 years of age or older.
If you are under 18 years of age, click here to exit now.
The term "waterpipe" is in reference to a device constructed for the sole purpose of filtering tobacco smoke/vapor via one or multiple water baths. Usage of this site is subject to our terms and conditions
2014 JET Filtration Systems